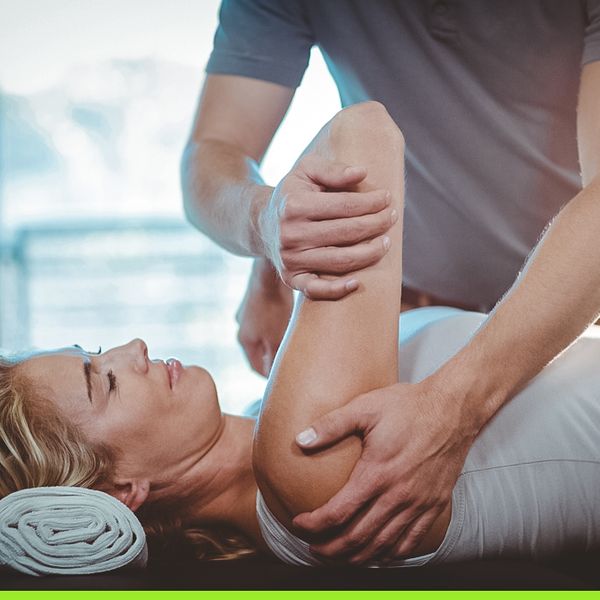 At Performance & Recovery Lab, our physical therapist offers the latest cutting-edge treatments to help you get back in the game as quick as possible. We use an individualized method and focus on an in-depth assessment of each patient. With our hands-on treatment and functional approach, we are able to customize the plan of care for each patient, allowing them to reach their desired outcome faster.
We offer a variety of services to enhance the therapeutic process including: myofascial release using cups (cupping), Functional and Kinetic Training & Rehab (FATKR soft tissue tools), dry needling, electrical stimulation, RockTape, Mobility WOD, functional strength training, dynamic stretching, and sports recovery techniques.
No matter where you are on your journey, we can help you reach your potential. At PR Lab, we focus on optimizing how well you perform and move, not just your injury.
For 1-on-1 physical therapy backed by 10 years of experience using the latest techniques, you need to meet with the professionals at Performance & Recovery Lab.
Dr. Warren of PR LAB isn't just a physical therapist. He holds a variety of sports-related certifications, making him an ideal professional for active athletes. He has worked with members of the NBA and MLB as well as collegiate athletes in many sports, but he is happy to work with athletes of all ability levels. He also loves swimming, owns AZ Open Water Swim events, and competes with Swim Devil Masters.
Call Dr. Warren today for a FREE injury consultation!
I found Courtney and the cupping offered was just what I needed! It felt like an almost instantaneous fix. He helped me learn stretches and exercises to strengthen my shoulders for long-term results. My tendinitis has gotten a lot better but I still go in for cupping before meets or during heavy training. It keeps my muscles loose and keeps them from straining or tearing. All in all, Courtney has helped me out a lot in my athletic career.
– Jacob S.
I was refereed to PR Lab by a friend. I came here on two different occasions to seek treatment 1) grade 2 lateral sprained ankle and 2) lower back strain muscle. Dr. Courtney Warren and Wendy were very thought with the treatment for both of these injuries. I was able to make a fast recovery and go back to my regular activities due to dry needling and cupping therapy. I highly recommend this place to anyone who seeks physical therapy or overall treatment for range of motion.
- Melissa S.