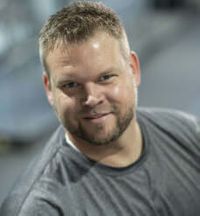 Dr. Courtney Warren
PT, DPT, CSCS, CAFS
Dr. Warren received his Doctorate in Physical Therapy from Touro University Nevada. In addition to serving as a physical therapist, Dr. Warren is also a Certified Strength and Conditioning Specialist (CSCS), certified in Applied Functional Science (CAFS), certified in Kinesio Taping (KT Level 1&2), and certified in Functional and Kinetic Treatment with Rehabilitation (FAKTR – Upper Extremity/ Lower Extremity). Courtney's passion for sports led to years of athletic training experience in which he worked with NBA players, MLB players, as well as collegiate baseball, basketball, soccer, softball, and endurance athletes with a focus with swimmers. He enjoys working with athletes of all skill levels.
Dr. Warren has done a lot of sports related research, most recently being published for his studies on between-inning recovery methods on baseball pitching performance, and the effects and uses of electrical muscle stimulation in sports. Dr. Warren has used these techniques on various levels of athletes including high school, amateur, and professional athletes. He now applies this research to the athletes that come to see him at Performance & Recovery Lab. Today he remains a competitive swimmer on a local masters team and has spent over 10 years as youth swimming coach.
EDUCATION AND CERTIFICATIONS
Doctorate in Physical Therapy from Touro University Nevada
Certified Strength and Conditioning Specialist with Distinction (CSCS*D)
Certification in Applied Functional Science (CAFS)
Certified in Kinesio Taping (KT Level 1 & 2)
Certified in Functional and Kinetic Treatment with Rehabilitation (FAKTR, Upper Extremity, and Lower Extremity)
Certified in Myofascial Decompression (Level 1)
Certified in RockTape FMT Basic & Performance Taping
Certified in Dry Needling Level 1 through Master Dry Needling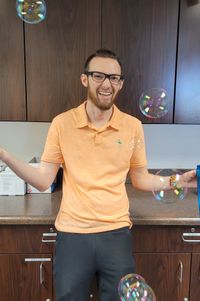 Josh Atkinson PTA
Josh was born and raised in Mesa, AZ and graduated from Westwood High School. Josh attended NAU and graduated with a Bachelor of Science in Exercise Science emphasizing in Chemistry and Psychology. Josh has been working in physical therapy for a few years now and recently graduated from Pima Medical as a Physical Therapist Assistant and enjoys sports such as football, volleyball and basketball.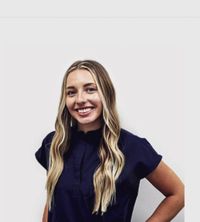 Chandler Flores PTA
Chandler grew up in northern Arizona. She went to NAU for her bachelors degree in Biology, and Carrington College for her degree as a PTA. She's been practicing in the healthcare field for many years in many mediums, and has nothing but great things to say about the field as a whole, providing ever changing environments and growth opportunities. She's enjoyed all things outdoors from biking, hiking and skiing since she was a kid. One of her favorite things about practicing as a clinician has been being able create goals together with her patients directly relating to things and activities that they love to do to provide motivation and drive to reach those goals.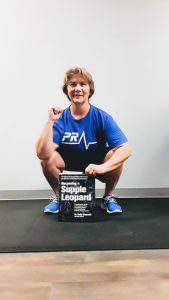 Wendy Hering, LMT
Growing up, I threw snowballs, baseballs, javelins, and practiced shooting a hockey puck millions of times.
I wanted to win an Olympic gold medal and play in the NHL. After several knee and shoulder surgeries, it finally dawned on my that I needed to start paying attention. This led me to a career in massage therapy after realizing the profound effect massage had on my ice hockey damaged knee.
I wish I had done things differently; I now try to help everyone pay more attention to what they are doing to their one and only body.
I hope my experiences with some of the most intelligent people in the world of strength and conditioning will forever change how we look at movement, strength, and mobility.
I had knee surgery in May 2022. Physical therapy was prescribed. My friend suggested, rather than go to my usual PT office, to try PR Lab. Her husband had knee surgery and felt PR Lab set the bar for physical therapy. I decided to give PR a try. What a difference! I have never had such a thorough assessment. Measurements were taken to be able to quantify results at the end of my therapy. A comprehensive plan was developed for rehab of my knee both in office and online for me to continue at home. Other issues developed during my therapy. I was experiencing lower leg pain and discomfort. Rather than being told "just continue the exercises and the pain will improve," Dr. Courtney Warren addressed my concerns and instituted treatment. All treatment at PR is cutting edge. The staff, Courtney, Lauren and several fantastic students, were professional, friendly and truly concerned with my progress. My knee was greatly improved when I finished, the results quantified and a report was sent to my doc. I highly recommend PR Lab. They will be my go for any future physical therapy. PR Lab truly sets the bar very, very high.
-Diana K
I found Courtney and the cupping offered was just what I needed! It felt like an almost instantaneous fix. He helped me learn stretches and exercises to strengthen my shoulders for long-term results. My tendinitis has gotten a lot better but I still go in for cupping before meets or during heavy training. It keeps my muscles loose and keeps them from straining or tearing. All in all, Courtney has helped me out a lot in my athletic career.
– Jacob S.
I was refereed to PR Lab by a friend. I came here on two different occasions to seek treatment 1) grade 2 lateral sprained ankle and 2) lower back strain muscle. Dr. Courtney Warren and Wendy were very thought with the treatment for both of these injuries. I was able to make a fast recovery and go back to my regular activities due to dry needling and cupping therapy. I highly recommend this place to anyone who seeks physical therapy or overall treatment for range of motion.
- Melissa S